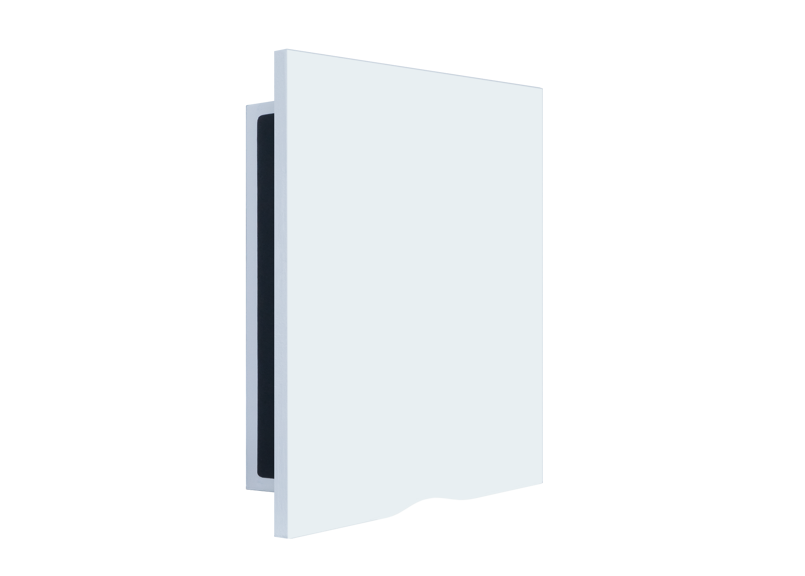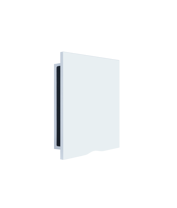 FreeAir plus
Active air transfer unit
FreeAir plus is an addition to the ventilation system FreeAir 100. FreeAir plus makes it possible to connect additional rooms to the living room ventilation without the need for additional ventilation ducts.
The active transfer unit FreeAir plus is controlled by sensors. One VOC, temperature and humidity sensor each measure the air quality alternately in the connected room (eg bedroom) and in the respective outside space (eg living room) and ensure the right time for an air exchange. No ventilation ducts, external controls or sensor cables are required for this. The freeAir plus only needs a power connection and is simply inserted into the wall between the rooms.
Depending on the size of the residential unit to be ventilated FreeAir Plus reduces the number of external wall ventilation units required and thus the investment costs. In addition to a lower planning and installation effort, the freeAir plus also offers advantages in terms of energy efficiency: The device has an average operating power of 1 watt. This is possible because the freeAir plus automatically shuts down the ventilation to a minimum, given the high quality of the air in the connected room (for example, the unused bedroom during the day).
Whilst we have made every effort to ensure information on this website is up to date and accurate, the technical specification and availability of products/services listed on this website may vary market to market and are subject to change without notice. Please contact your regional representative or visit your local website for further details.