Energy-efficiency in relation to HVAC
Energy-efficiency has always been a relevant topic in the industry of ventilation, heating and cooling (HVAC). The difference today is that it is an urgent issue of supply, and consequently cost, regulated sustainability targets and a need for a good indoor climate.

MORE TO COME
Ventilation, heating and cooling is not an isolated matter
Buildings in the western world stand for about 40% of the energy-consumption. Energy related to ventilation, heating and cooling stands for 15% (of the western world or of the 40%?). Efforts should be made to reduce the energy-dependency for HVAC, but it is essential to understand that ventilation, heating and cooling is part of a building, it cannot be singled out and tackled as a separate phenomenon.
As an example, the building envelope has a clear impact on energy-savings from ventilation, heating and cooling. Air-tightness, window characteristics and insulation needs to be considered when looking for reduced energy-dependency. However, these factors may not necessarily be categorised as good or bad, they are rather parameters that influence on the alternatives for an energy-efficient HVAC-solution and a good indoor climate.
Energy savings and indoor environmental quality
It has already been said, that HVAC cannot be singled out and considered separate from a building. Ventilation, heating and cooling cannot be separated from the indoor climate either. We spend about 90% of our lives indoors, we have spent approximately 70 years inside by the time we are 78 – a reason good enough to really care for the indoor environmental quality (IEQ).
History has taught us the relevance of a good indoor climate. Airtight buildings and minimal ventilation caused several issues for buildings as well as people during the oil and economic crises of the 1970's and 1980's.
A lot has been learned since then in regards to building deterioration, sick building syndrome etc and today, it is known that ventilation, heating and cooling is needed for buildings and people to stay healthy. And not just that, several recent studies show that productivity and strategic thinking, comfort and health, as well as the ability to rest and recuperate is dependent on a good indoor climate. Having that said, it is important to keep the history clear in mind and not just chase any energy-save but rather ensure long-term energy-efficiency without compromising IEQ.
Learn more in our indoor climate guide
What can be done today?
There are seemingly obvious situations when an HVAC-solution may be updated or exchanged, designed more or less from square one. That is while renovating or a when constructing new buildings. However, there is an opportunity to adjust, finetune or adapt the ventilation, heating and cooling to current needs and requirements, and consequently deliver significant energy-savings. Tips and recommendations of how to go forward are made in this section.
Read more
Many kinds of renovations
It is impossible to describe the entire spectra of renovation and refurbishment scopes where a chance is given to increase the energy-efficiency of an HVAC solution. Minor projects might be carried out while everyday life continues inside the building. Larger projects might force tenants to move around in the premises to not be disturbed. The type of renovation process that requires an entire building to be emptied can almost be seen as a new-build project as the energy-related demands are possible to be met in numerous ways.
With that said, the renovation plan and the targeted energy-improvement are both determinant factors of what alternatives are available to enhance the energy-performance for ventilation, heating and cooling.
Learn more about energy-savings and renovations
New-builds or extensive renovations
Designing an energy-efficient HVAC-solution for a new-build is really to start from a blank page, almost anything is possible. An extensive renovation project can be thought of in the same way, the building is probably completely empty and the design can start almost from square one. However, an existing building structure can pose certain limitations in terms of space, and heritage-listed values are usually important to preserve. Most of this can often be worked around, which again makes energy-efficiency and a good indoor climate of outmost priority.
Clear requirements are in the cases of a new-build or extensive renovation project essential to narrow down the many alternatives for an HVAC-solution. See the three recommended considerations on the right, they can help to give a direction to the desiging of ventilation, heating and cooling.
3 recommendations for a long-term energy-efficient HVAC-solution
Make sure to
choose air handling units which are energy-efficient in their own operation and which have the ability to connect and communicate seamlessly with optimisation systems
understand the difference between CAV, VAV and DCV systems and align system characteristics with the set requirements for energy-efficiency and indoor environmental quality
select units and products with great flexibility and with possibilities to be updated or refurbished, this to be able to adjust the indoor climate to meet future needs and requirements
Our Swegon ESBO software is developed to assist a project from the early stages to a complete building with a productive and comfortable indoor climate that meets, or exceedes, initial requirements and expectations. Also in regards to energy-consumption.
Swegon ESBO for all project phases
Building certificates
It has hopefully become evident through this guide that there is a delicate balance between energy-savings and a good indoor climate. One way to put this tug-war in perspective is to look at how Jones Lang LaSalle (2021) elaborates on the impact of a 10% improvement in three typical evaluation parameters for buildings. It is quite clear that the people inside a building are the valuable resources and that a good indoor climate is not be compromised.
Another way to gain perspective of this relationship is to engage in building certificates. Building standards such as BREEAM, LEED and WELL are with separate approaches driving developments in energy-efficiency, human health and well-being inside buildings. By complying to one or more of these certificate standards both energy-dependency and indoor climate are put in the spotlight.
Discover the difference a 10% improvement in three building parameters can make
Learn more about building certificates
Products
Below are four chosen product categories from Swegon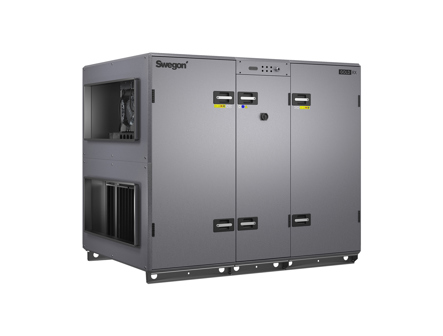 Air handling units
See our pallet of air handling units and compare characteristics as well as energy-consumption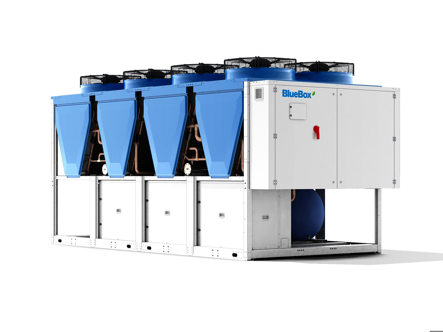 Units for cooling and heating
A full range of heat pumps and chillers are offered in our Swegon Bluebox brand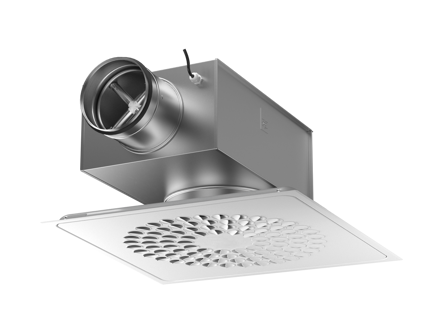 Room units
At Swegon we offer numerous air diffusers and active climate beams of different designs and funcionality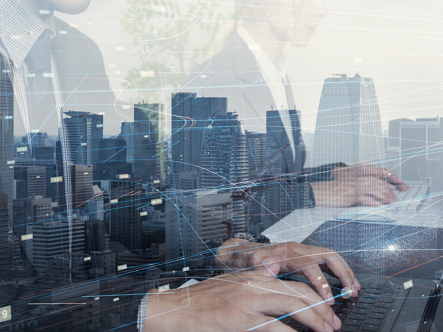 Optimisation systems
A number of system products, room management systems and plant systems are available from Swegon