Ventilation worthy of a prince
Palazzo Ezzelino, Padua, Italy
In the city of Padua lies a medieval palace built by Ezzelino III da Romano, a feudal lord who was also know as the Tyrant. Similarities to other buildings suggest that most of the construction work was completed in the 1300s. The palace is wedged between Via Marsilio da Padova and Via Santa Lucia in the heart of Padua. It was the site of a large theatre for almost a century in the 1700s and 1800s. Nowadays, it is privately-owned and not open to the public.
Modern solution driven by EU directive
The challenge for the owner was that the air conditioning system inside the palace had to be improved in compliance with the requirements of the new EU directive, in particular with regard to energy efficiency, energy recovery and refrigerants.
Bringing high tech to the Middle Ages
The installation of modern technology in Palazzo Ezzelino proved challenging. The units inside the ancient building were far from those on the outside and it was a squeeze to get into the palace and access the spaces where the technology was to be installed. Circumstances that could involve unforeseen costs. The city centre location also meant that noise from the units was not allowed.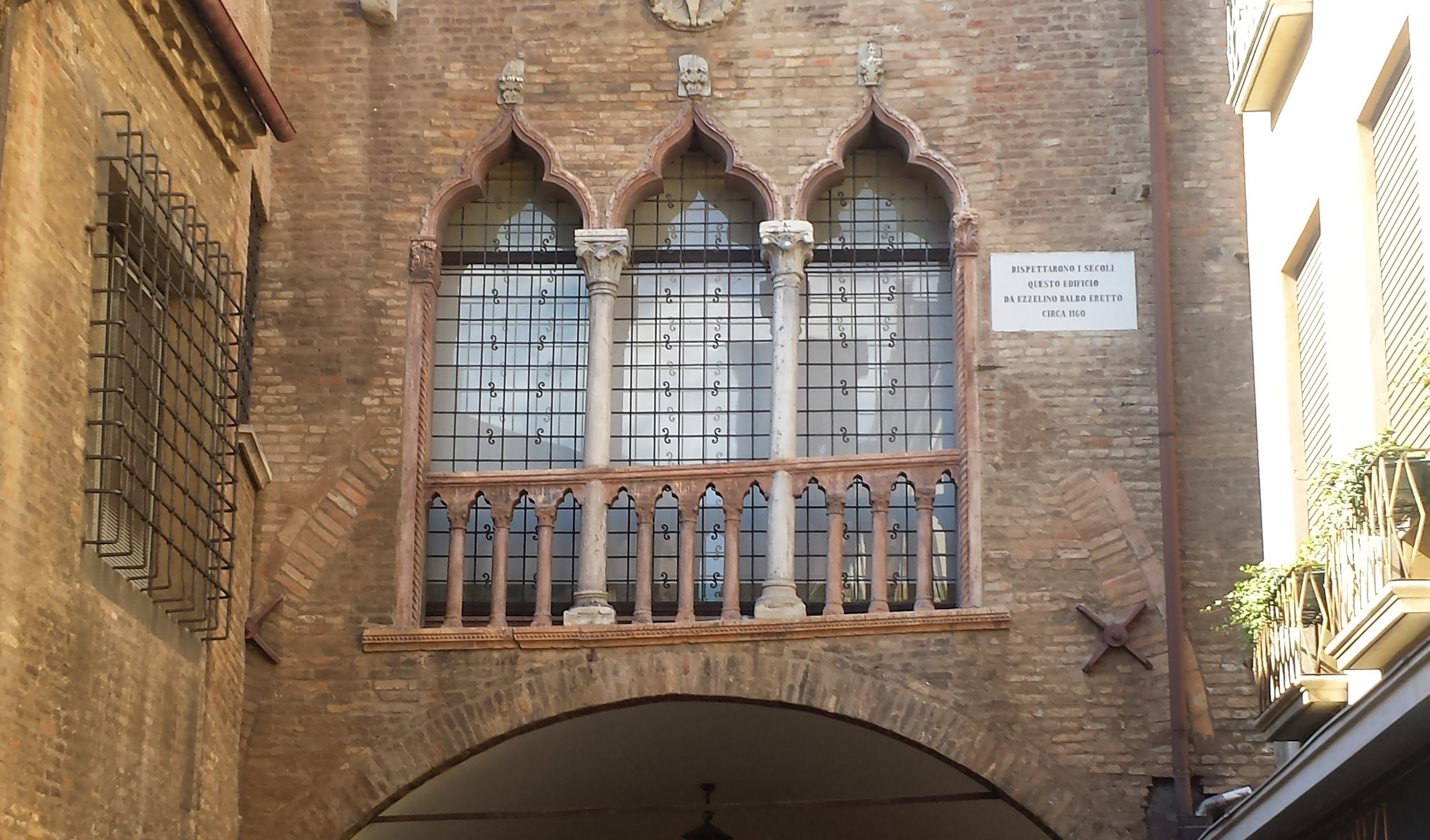 Good teamwork is a recipe for success
The installation engineer and BlueBox's Italian team got on well together and were able to identify the technical challenges in depth and in detail. This particularly applies to the remotely-positioned external condenser units, which were extremely energy-efficient with ultra-low sound levels.
No additional costs and a satisfied client
Robust technical solutions, good teamwork and maximum collaboration during both the delivery phase and the logistics activities all contributed to the successful outcome. The contractor was therefore able to deliver the project entirely in line with client expectations and without any additional costs.
Tetris – quiet, high-efficiency water chiller with external condenser
The Tetris W LC LN 34.4, a highly-efficient, low-noise, condenserless unit, was chosen for this project. The KA3C 2390.3 external condensers were installed remotely. Their ultra-low sound level makes them ideal for the medieval setting.