Welcome to our Knowledge hub
We are in a complex business, requiring an understanding of everything from how we as humans are affected by the indoor environment, to how we can get the optimal technical solutions in place in terms of energy and cost efficiency. Based on 90 years of experience in the industry of indoor climate, we are about to share our best knowledge.

This hub is divided into three main sections, from the general knowledge needed to understand the foundations of indoor climate, to hands-on tips for how to select the best solutions, all exemplifying products and systems we offer to solve the challenges. The below interactive menu presents each section briefly and give options for further reading. A lot of the material is linked together and it is therefore possible to create a learning path based on interest.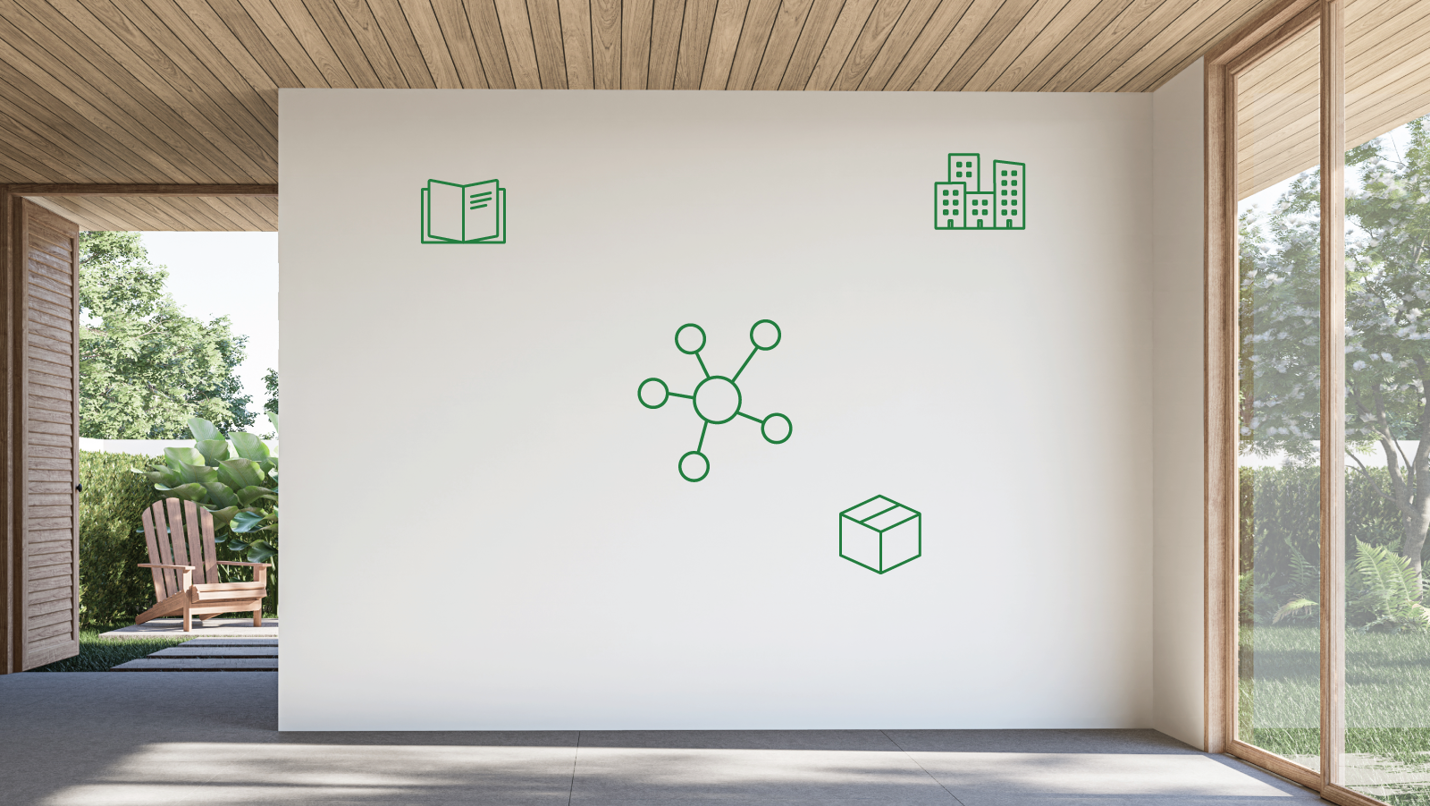 Our experts' knowledge is shared in our blog posts
As a global company with a profound focus on the many aspects impacting the indoor climate, we have numerous experts who have a passion for sharing their knowledge and expertise.
We have gathered a wide variety of blog posts in this section. Some aim to present leading solutions to indoor climate challenges, some describe unique product functionalities and other offer insightful HVAC knowledge. Most blog posts will offer further reading so who knows where you end up!
Get up to date with our blog summary of 2021
To our Blog section
What is there to know about the indoor environment and the human being?
In the industrialised world we spend about 90% of our lives indoors. And while most of us are concerned about what we eat and drink, we are less aware of the 15 kg of air we breathe every day. We are rarely concerned about the comfort, health and cognitive effects of poor indoor temperatures, noise and humidity. Far too often, the buildings we spend our time in makes us tired, unwell and less fit to perform and learn. Quite unnecessarily, since there are modern indoor climate systems available, creating conditions in which we can thrive.
This indoor climate guide gives a fundamental understanding of how the human is affected by the indoor environments we live, work, perform and rest in. Essential information for many stakeholders, in order to design and build the homes, hotels, offices and schools of tomorrow.
The Indoor Climate Guide
Take the academic angle on the indoor climate
Swegon Air Academy is an excellent complement to the indoor climate guide. The focus is again the environments in which we eat, work, sleep, and breathe. However, Swegon Air Academy has a foundation of strong partnerships with industry and academic organisations. With the base in scientific research we together have taken the lead in educating a wide audience on the topic of building design, HVAC solutions and healthy and comfortable indoor environments.
Do you want to start with the basics of ventilation?
Welcome to Swegon Air Academy
Typical challenges and solutions of different building types
At the outset of a construction project, it is typically known what purpose the building will serve – if it's a school, office, hotel or residential project. Our application guides therefore start out from the same perspective.
The guides are offering general information and noteworthy trends from studies, research or daily media. They are further highlighting a variety of important challenges. In-depth information as well as suggestions are given on HVAC design software, products, services and solutions. The guides are generous in linking to additional information such as blogs and references, making it possible to accumulate valuable knowledge about a building and the indoor climate.
See one of our latest guides, Offices - Renovation
To our Application Guides
Our competence presented through reference cases from near and far
As a global company that has been in the business for more than 90 years, we at Swegon have provided solutions for numerous indoor environments worldwide. The challenges are rarely the same, the solutions vary as a consequence, but the end result is healthy and comfortable indoor environments for people to be at their best, today and tomorrow.
Visit our reference section to learn more and to get familiar with our solutions. We also recommend a visit to our reference book, Places we love, where projects are presented as articles with beautiful photographs, depicturing descriptions and key facts about healthy and comfortable indoor climates.
To our reference book, Places we love
Straight to our references
Evaluating the options – a guide to key technical decisions
There are several key choices to make when designing an indoor climate solution. Often there are different ways to meet the challenges, each with its own set of pros and cons. So what is the right solution for the project at hand?
Our technical guides evaluate the options and go through the fundamentals that are good to know, before making any decisions.
Technical guides
HVAC-basics in our extensive Technical indoor climate guide
Many of us at Swegon, and quite a few external stakeholders, enjoy and use our Technical indoor climate guide to get the HVAC basics in a fairly straight-forward way. Even though the physical laws of air and water, the ventilation principles or the fundamentals of temperature have not changed over time, a review and update of the guide has recently been completed.
Our technical indoor climate guide may be read as a flipbook online, be downloaded or sent as a printed copy.
Chose what suits you the best.
To our Technical indoor climate guide
Knowledge, like air, is vital to life. Like air, no one should be denied it.

Alan Moore, English writer known primarily for his work in comic books
Start designing your HVAC solution with our software
Swegon comes from a long line of indoor environment pioneers and our roots reach all the way back to 1932. Defined from the very beginning by an unwavering commitment to quality and innovation we have developed an array of helpful software.
The building project may be in a phase of designing a solution, selecting and specifying products, installation or commissioning – our software can support and ease any of these stages and take some weight off the shoulders of the building project.
Find our Software
Products and Services
New-build or renovation, high quality products and sophisticated, easy to use services are essential to reach a high level of flexibility, energy efficiency and profitability.
Just like we've had a solid commitment to building and designing our software, we have as well put great effort into the development of our wide range of products and services. Today we offer a variety of excellent products and services in a number of different categories, possible to use as single units but preferably in a combination. All enabling healthy and comfortable indoor environments.
To our Products & Services
Feel Good Inside
Swegon is your partner for indoor environment solutions that work exactly as desired, at the lowest possible lifecycle cost. We are a total system supplier, and our offer includes ventilation, heating, cooling and climate optimisation systems, as well as connected services and expert technical support. Count on us to add value to your project – from start to finish, and beyond. In everything we do, we are guided by a single purpose: to enable healthy, comfortable and safe indoor environments for people to be at their best, today and tomorrow.
Why Swegon?