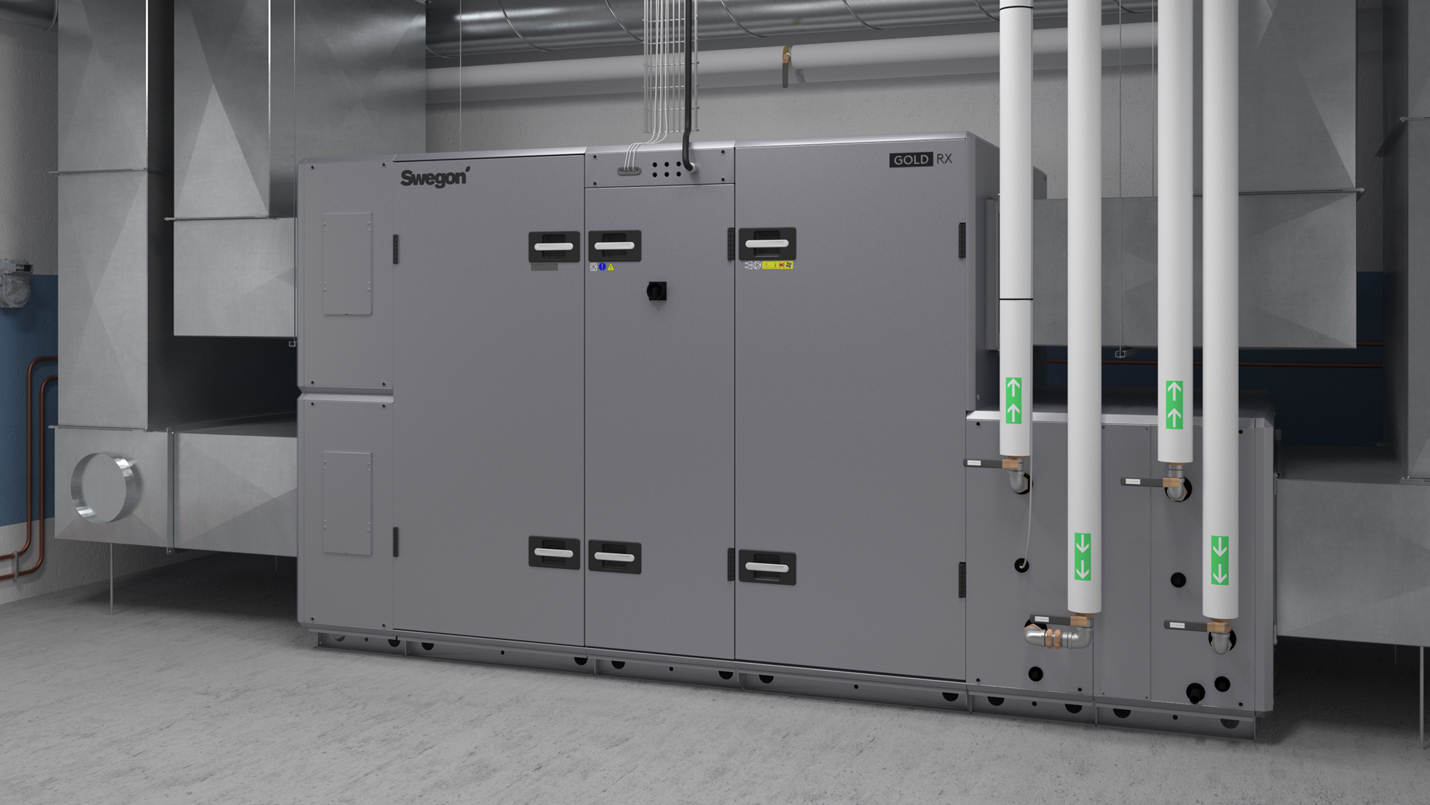 The most energy-efficient air handling unit on the market with its unique, comprehensive and intuitive control system.
GOLD
There is a GOLD for every need
Swegon's GOLD units are designed for comfort ventilation. To ensure superior performance, we design our own components, such as our rotary heat exchanger, fan impeller and control equipment. Commercial or retail construction? Public premises or residential properties? Whatever your segment, there's always a model to serve you best. Our unrivalled expertise and support are naturally included, right from your planning phase and commissioning through to the first actual use of the unit in future.
Why GOLD?
Easy to plan, install and commission
World-class energy efficiency
Minimal installation space required
Fully integrated control system with unrivalled functionality
Easy to adapt functionality for altered requirements
Premium-quality adaptable section platform
The AHU comes with a QR code for simple downloading of documentation to a smartphone or tablet
Go to AHU selection program AHU Design
Rotary heat exchanger – GOLD RX
Units with rotary heat exchangers allow you to achieve the ultimate in temperature and annual energy efficiency; our patented heat exchangers with turbulent air flow being uniquely effective. This, combined with the short installation length typically makes them the first choice for most applications. The turbulent flow in the rotor and the Carry-Over Control feature makes them ideally compatible with VAV and DCV system applications. The rotors can be surface-treated in different ways. For example, with the RECOsorptic sorption technology coating for enhanced humidity recovery, or epoxy for heavy-duty environments. GOLD RX is designed to minimise the risk of air and odour transmission between the air flows.
Optional Extras
With the right optional extras, you can gain even more functionality and benefit from your air handling unit. In other words, you can easily further customise GOLD to your requirements.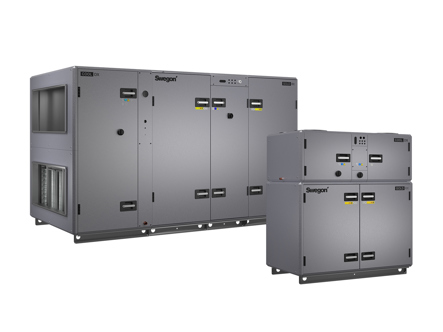 Integrated chiller
The COOL DX/COOL DX chiller was originally designed as an integral component for GOLD air handling units. All the equipment is built into the unit, which you dock straight onto the GOLD unit or install as a stand-alone unit connected to the air handling unit. COOL DX is based on a closed circuit filled with low-volume refrigerant. COOL DX provides cooling with a minimum of effort invested in planning, purchase specifications and installation. The GOLD air handling unit has ready-to-use cooling functions for controlling and adjusting the COOL DX. This also includes communication via an online interface or with a master control and monitoring system. COOL DX is available for end panel or top panel connection.
Web demo IQlogic
This feature allows you to test the control system in the GOLD unit from your internet browser.
To log in, use the following credentials:
User name: local or installation
Password: 0000 for local, 1111 for installation
GO TO ONLINE DEMO
Certification and conformity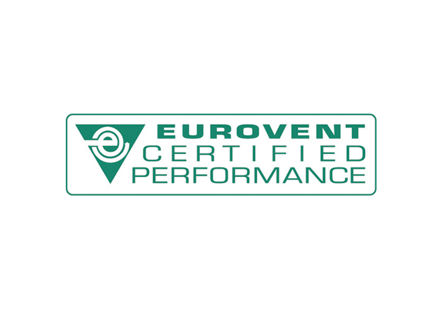 Eurovent
All GOLD air handling units are certified by Eurovent.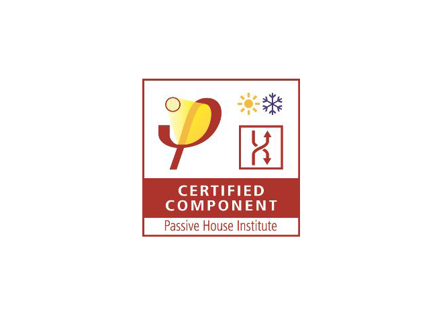 Passive House
Swegon GOLD RX (sizes 04-35 and 50) is certified by the Passive House Institute for its high energy efficiency and heat recovery. GOLD is unique in being the only certified ventilation unit for high air flows (<9,000 m³/h).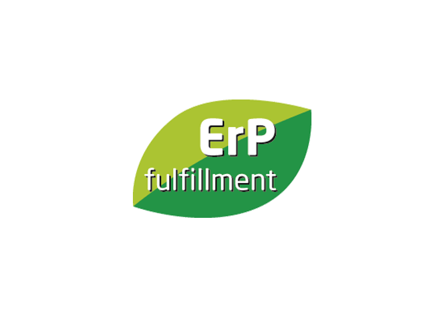 Ecodesign
All GOLD air handling units conform to the requirements set out in EU Ecodesign Regulation n° 1253 for Ventilation Units.