Flexible indoor climate
When renovating, flexibility should be taken into consideration for many reasons. By making sure the indoor climate is designed for flexibility, the office space is future-proof and will be easy to adapt when the requirements of the office change. Should it be possible to add more offices? Will the layout of a larger room change?

If the plan is to modify the usage of existing areas and spaces, or perhaps add more people in the same space, then increased ventilation rates are needed. Sometimes the ventilation from the existing air handling unit can be increased, but complimentary ventilation could be needed. Products that are easy to fit into the existing premises, without taking up unnecessary space are excellent options in this situation. Swegon has several air handling units to solve your ventilation needs.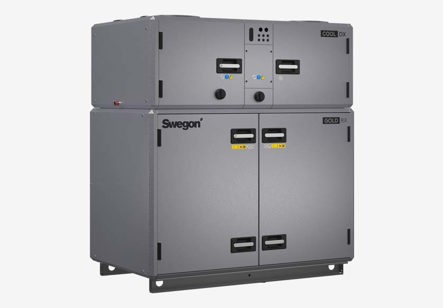 Small top-connected units
Air handling units with top connection are perfect as complementary ventilation. The unit is placed along a wall, the ducts go up under the false ceiling, and if you like you can build a small "technical room" around it to hide it. You can also equip it with cooling if needed, without any additional plumbing.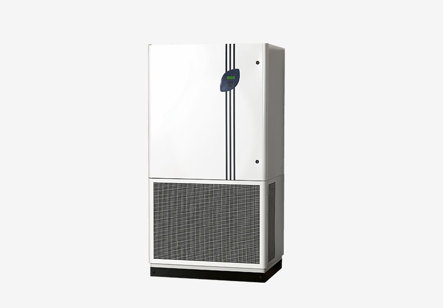 Decentralised systems
If the space that needs additional ventilation is in connection to an outdoor wall, a perfect solution would be to choose units that also distribute the air, without any additional ducts or diffusers. Fresh air is taken directly through the wall and minimal duct installations are required.
Maximise use of space in plant rooms
Renovation projects often involve the replacement of old air handling units in small plant rooms. To meet today's demands for energy efficiency, a larger air handling unit might be required, and the L-concept allows a larger unit to be installed within the existing space.
Indoor climate for today and tomorrow
Swegon's demaned controlled indoor climate system WISE is a complete flexible system comprising all the products you need for your indoor climate. The basic purpose of WISE is to adjust the indoor climate to exactly the level required. It ventilates, cools and heats neither too much – which costs energy – nor too little – which adversely affects comfort, but only as much as is needed.
WISE is a flexible system that can easily be adapted to furture changes of the office layout - which saves both time and money.
Flexible room units
Swegon has flexible room units for all types of renovation whether it's a waterborne or airborne climate system. Or why not combine them both and add demand controlled indoor climate with our WISE-system. Read more about our products that suits extra-well when renovating.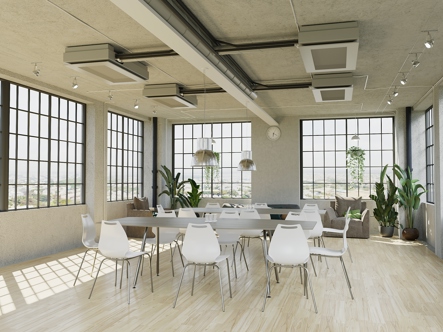 Suspended comfort module for flexible solutions
PARASOL EX is our suspended comfort module that has been designed to be seen. The easily adjustable nozzles in combination with Swegon's ADC (Anti Draught Control) offer maximum flexibility should the room layout need to be changed
Smart design cover solutions provide effortless access for service, etc. and all control equipment is hidden inside the cover creating a calm and stylish appearance.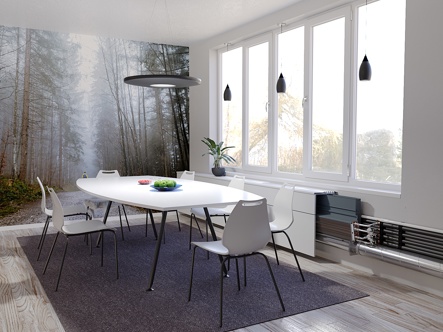 Climate system for installation along a permiterer wall
The perimeter wall system PRIMO represents a completely new way to construct a perimeter wall system. Thanks to its modular design it matches considerably more environments and application areas than previous perimeter units. PRIMO can equally well be installed in a new or existing ventilation system, which makes it the obvious choice when renovating or replacing old induction and mini-air units.
Active climate beam for suspended installation
The ADRIATIC VF is a closed climate beam with integrated recirculated air opening in the face plate. Air is discharged into the room along the ceiling.
Integrated VariFlow air flow distribution for simple adjustment at the site which creates flexibility when changing the layout of the room.
An attractive climate beam designed for suspended installation!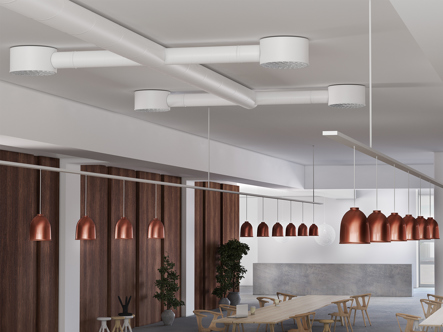 Flexible diffusers for suspended installation
Swegon's exposed ceiling diffusers with nozzles have several advantages when it comes to renovation. They have 100% flexible distribution pattern. If the layout of the room changes it is easy to make future adjustment to the distribution pattern without having to change the duct system. Read more about Swegon's nozzles here. The exposed diffusers are also easy accessible since they are not hidden behind a suspended ceiling, which makes maintenance and future changes to the duct system easier.
Read more about COLIBRI Free here
Read more about EAGLE Free here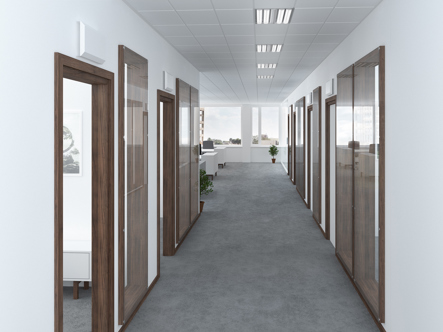 Sound attenuating transfer units
Swegon has several different types of transfer units, both rectangular and circular designs. With transfer units it's not necessary for the supply- and extract air to be in the same room, which could simplify the renovation process since it makes the duct system design less complicated.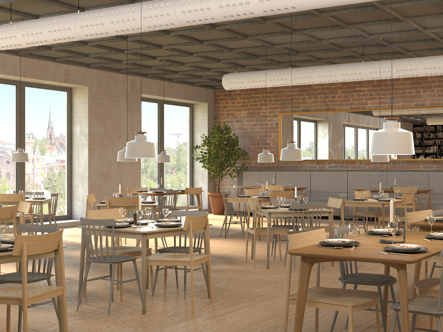 Duct diffusers is the solution when ceiling space is limited
Duct diffusers are convenient when the space in the ceiling is limited, for example if there are beams in the way. It is also a discreet exposed installation since the diffuser is a part of the duct system. With our diffuser KDY it is possible to cut open existing ducts and placing the diffuser directly in the duct system. Our IBIS is mounted direct connected to the duct system. Swegon's duct diffusers with nozzles have 100% flexible distribution pattern.
Read more here about our nozzles here