Products and solutions for renovation
Renovating offices is a great opportunity to improve the work environment, indoor climate and the energy efficiency of a building. Productivity, well-being and profit can all gain from an optimal indoor environment. Read more below about some aspects to consider in the renovation process, and get familiar with our high quality products and solutions which enable flexible and future-proof offices.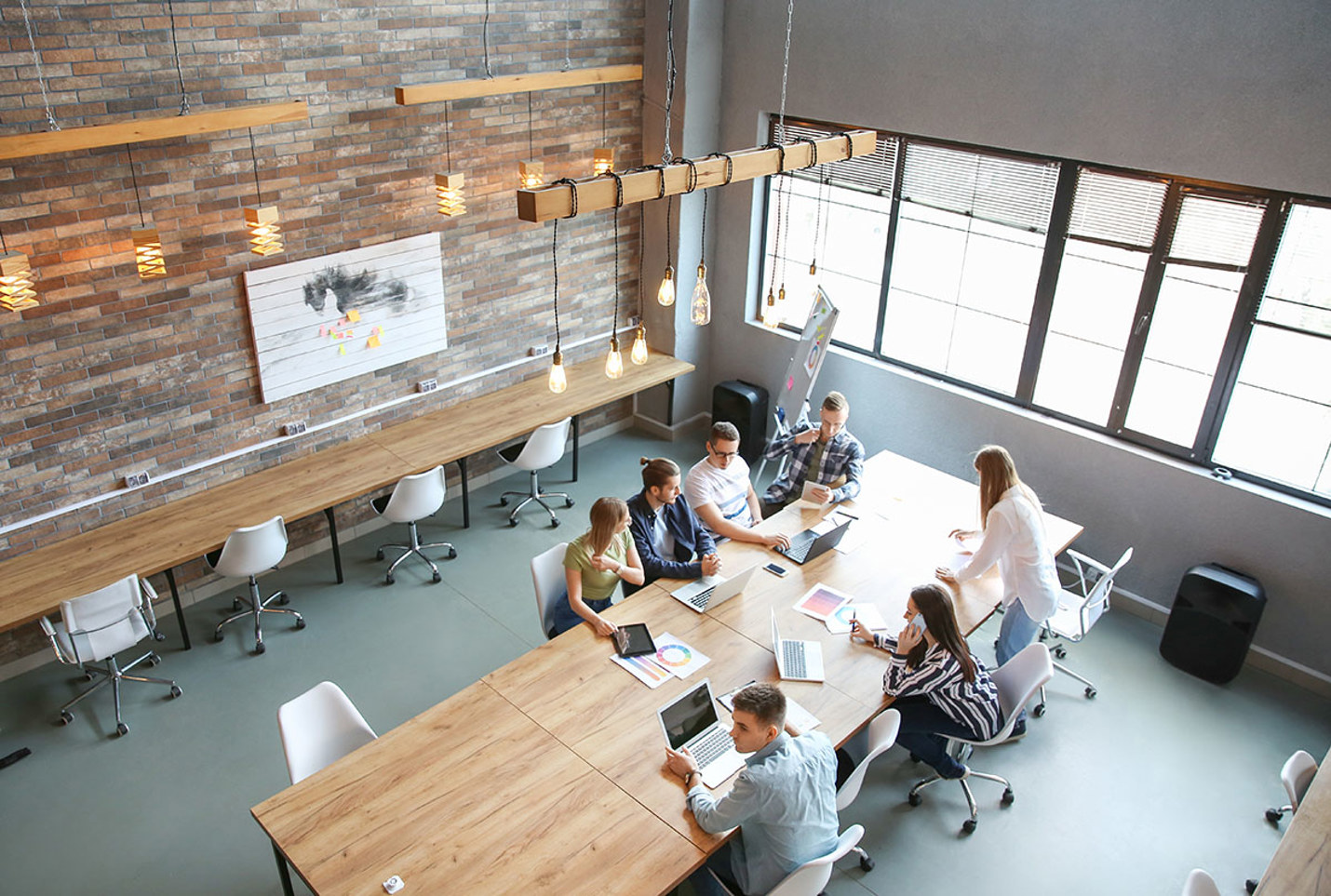 Flexibility
When renovating, flexibility should be taken into consideration for many reasons. By making sure products and systems for the indoor climate are designed for flexibility, the office space will be future-proofed and easy to adapt when the purpose of the office or the tenant changes. A new office space is added in the future, or the layout shifts from a cube design to an open collaborative area?
Read more
54% underline that air quality is important when choosing office building

Offices will continue to play a central but different role in how work gets done, Facility Management Journal (2021) 
Indoor environmental quality
A great opportunity to evaluate and improve the indoor climate and comfort of an office arises when remodeling or refurbishing happens. Improved indoor environmental quality (IEQ) does not only affect the occupants' health and well-being, it also improves their productivity and strategic thinking. Swegon has several products and solutions for an optimal indoor climate.
Find out more
Energy efficiency
The building sector is responsible for more than one third of the emissions within the EU, and roughly 75% of the building stock is currently energy inefficient. Knowing that 85-95% of existing buildings will still be standing also in 2050, focusing on energy efficiency will not be enough. Immense renovation efforts are necessary to reach today's climate targets. Although energy consumption is of great importance, the health and wellbeing inside the building is just as crucial. Make sure the indoor environment supports comfort, productivity and safety.
Learn more
Economic aspects
Flexibility for future change
It is possible to cut future operational costs by giving the indoor climate solution its well-deserved attention in a renovation project. Improvements in energy efficiency is a rather obvious means to cost savings. However, by establishing an optimal indoor climate, productivity of the occupants will rise and costs for absenteeism most certainly fall. Cost savings in a long-term perspective may also be found in the selected solution for indoor environmental quality. If flexible products that can easily be adapted are chosen, the building is well equipped for future changes.
Read more
Easy installation saves cost
Renovations take place either in live buildings or in buildings taken out of their normal use for the period of the work. Both put pressure on the project in terms of time and cost. Good project management is therefore necessary for a successful renovation project. However, it is important to also consider the products being supplied. Reliable delivery times and high quality products reduce the risk of timeline disturbance. Choosing suppliers of complete systems gives a single point of contact which is practical and logistically favourable. Moreover, products with inbuild intelligence often save time in quick and easy installation, commissioning and project completion.
Safe indoor climate
Ventilation is essential to maintain a healthy indoor environment. By replacing the existing air of the premises with new fresh air, pollutants like volatile organic compounds (VOC) and carbondioxide (CO2) are removed. However, it is at the same time crucial to be cautious about the fresh air brought into the building. Depending on the location of the building, it may be vital to install an appropriate filter protection to eliminate potential outdoor pollutants that are brought indoors.
More information