Keep your chiller in great shape!
Keeping your chiller in good working order is what we do! Regular servicing, maintenance, or upgrade will take care of your investment and keep it running for many years to come.
Neglect chiller maintenance and pay the cost
Investing in maintenance will significantly reduce the risk of consequential business losses due to untimely chiller breakdowns.
Our services for chillers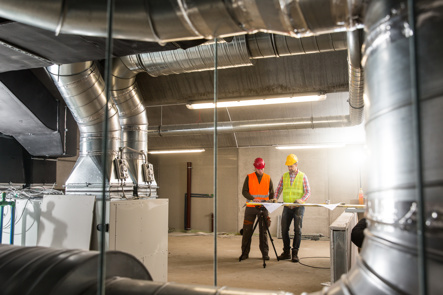 Planned maintenance
Chillers are high energy users, it's important to perform regular maintenance to ensure you keep it in great shape and regularly test for refrigerant leaks to comply with the latest legislation!
Rapid service, spares and repairs
Our national service network is there 24/7, ready to get a specialist engineer, with the right spares and tools to your site!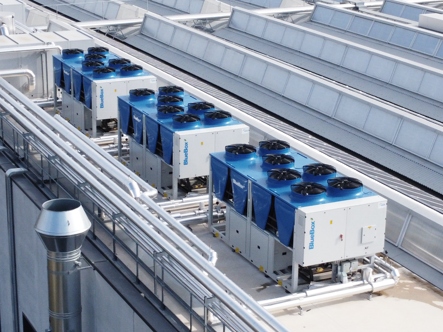 Chiller upgrades
Are you looking to upgrade your chiller, retrofitting the latest refrigerant or upgrading connectivity? You can book a consultation with one of our engineers to learn more!
Dedicated projects team
You can rely on experienced Swegon professionals who have the technical knowledge necessary to get your equipment running at optimum efficiency. We will be present on site and we get it right first time!
BluEye®
Our state-of-the-art BluEye® remote monitoring system offers you complete peace of mind, safe in the knowledge that your critical cooling plant is under constant observation 24/7, 365 days a year.
Should a fault occur with your cooling equipment, it's likely we will know about it before you do and react quickly to minimise any disruption to your business.
BluEye® is a cloud-based system using GSM and web-based networks allowing our Service Team, yourself and the factory full remote access to your cooling plant anywhere and anytime of the day or night. We can also provide daily diagnostic reports on your equipment for as little as £1 a day!