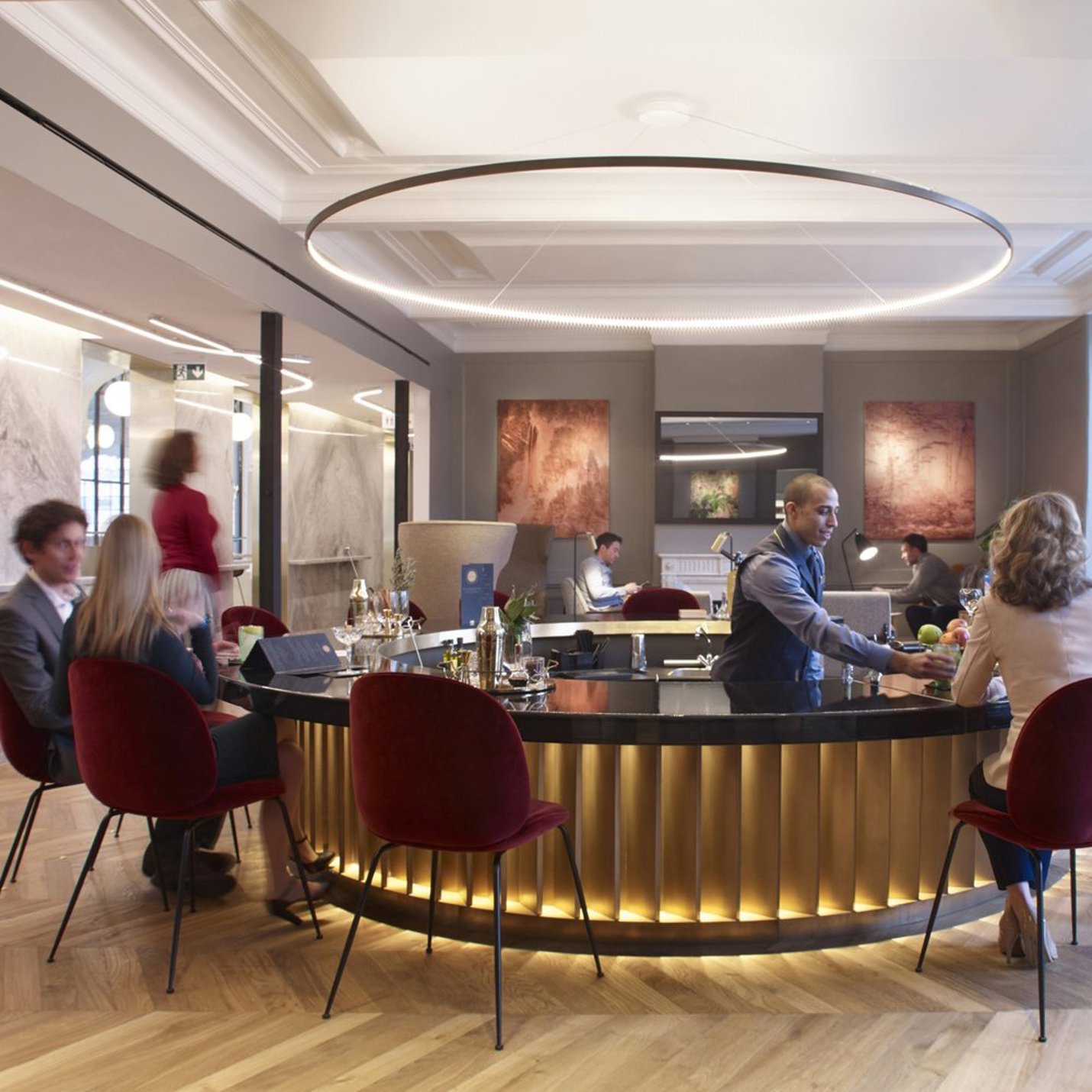 Eurostar's Business Premier Lounge
Eurostar
The opening of Eurostar's new Business Premier Lounge in February, at its Gare du Nord station perfectly demonstrates why choosing to travel via train over plane is becoming increasingly popular between the French and British capitals. The redevelopment was an essential step for Eurostar; with up to 19 daily services from London St. Pancras International to Paris Gare du Nord, business class customers are demanding more from their travelling experience.
Situated on the top floor of the original 19th century building, the space has been completely re-imagined from its former use as office space into a stunning lounge area – its extravagant design makes it difficult to imagine the place ever being used for a different purpose. The redesign comes from the creative vision of UK-based architects, Softroom, who wanted the space to truly capture the essence of a luxurious Parisian apartment. The space includes oversized couches and a more intimate seating area, alongside an elegant, circular bar where guests can choose from a selection of 6 signature cocktails, exclusively designed for Eurostar.
FlowBar
The space has an understated sophistication with its marble fireplaces and velvet furniture which is finished off by its double-height ceilings, defined by our subtle, yet expressive, FlowBar high capacity slot diffusers.
Grilles
The jet throw diffusers are accompanied by our Egg Crate Grilles with a 25mm flange frame, and our Double Deflection Grilles which offer two sets of individually adjustable blades, to be positioned both horizontally or vertically. This caters to a variety of needs and environments to offer the perfect level of ventilation to any area.
It seems that Eurostar's aim of welcoming 20% more travellers by the end of 2017 could easily be achieved. The fresh new look of the Business Premier lounge at Gare du Nord station is already encouraging more Business Premier Travellers to use the lounge and relax and unwind before boarding their trains.