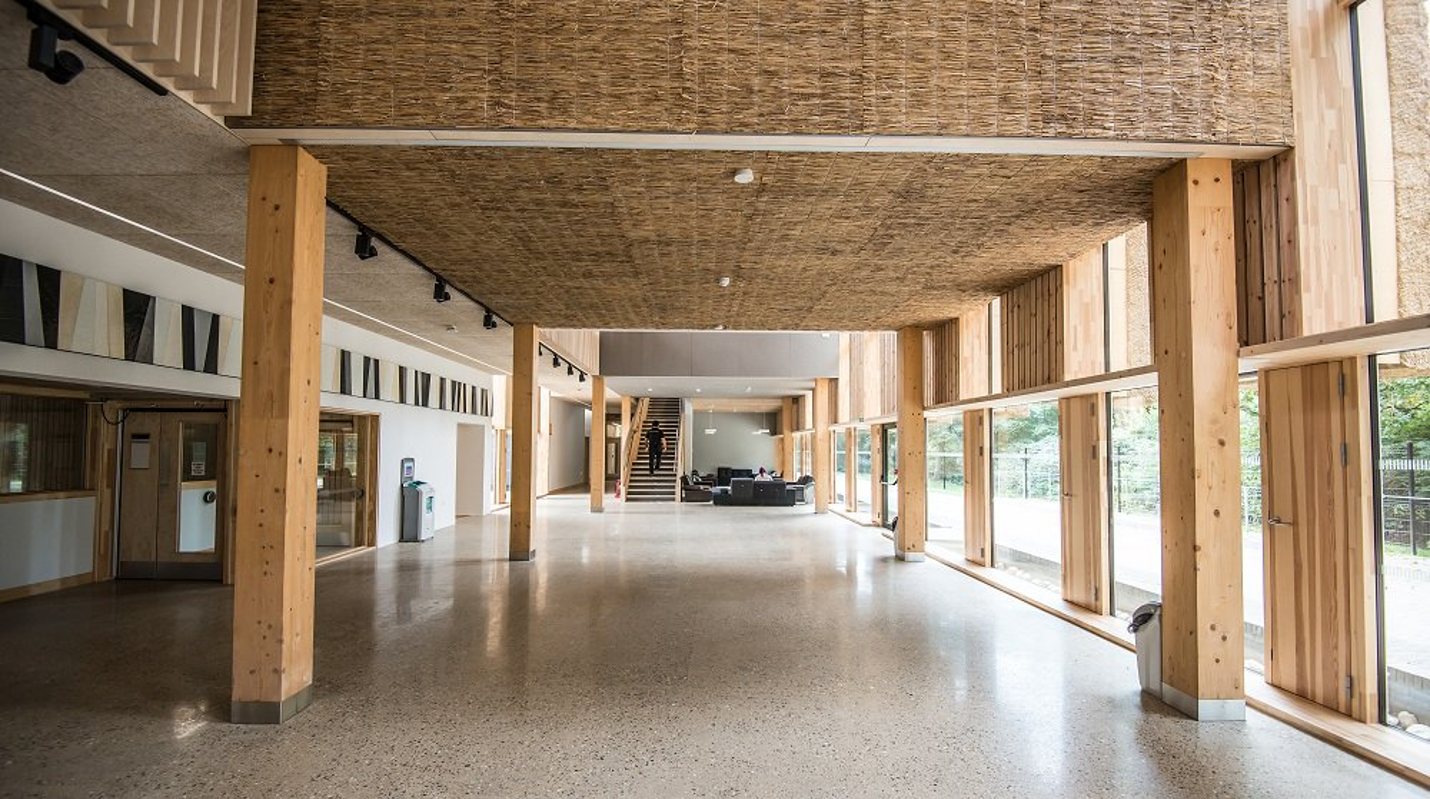 Enterprise Centre at the University of East Anglia
Enterprise Centre at the University of East Anglia, Norwich
Awarded PassiveHouse certification and BREEAM Outstanding, the Enterprise Centre at UEA in Norwich used indigenous materials and utilised local suppliers and contractors to create what might be the most sustainable large building ever constructed in Britain!
A truly unique project
Swegon are proud to be involved in this fascinating project.
Our Gold RX Passive House Institute certified MVHR units with efficiencies ~85% using thermal wheel units have helped them to meet low energy demands. The auditorium AHU was also fitted with cooling coil with condensers in exhaust air duct
Setting the bar for sustainable buildings
Eager to move away from high thermal mass the project moved towards natural and locally sourced materials and aimed to ahieve the highest standards across the board.
Deviating from UEA's usual procedure of appointing an architect they instead decided to put it out to the market and see who could build it. Appointing a single-point delivery contractor and holding an architectual design competition they were able to achieve a very audacious brief. This required a demanding a minimum of 70% bio-based materials, a threshold for embodied carbon, passive house certification, a BREEAM Outstanding rating and local sourcing and supply of materials.
Products
Here is what Swegon supplied for The Enterprise Centre, UEA.