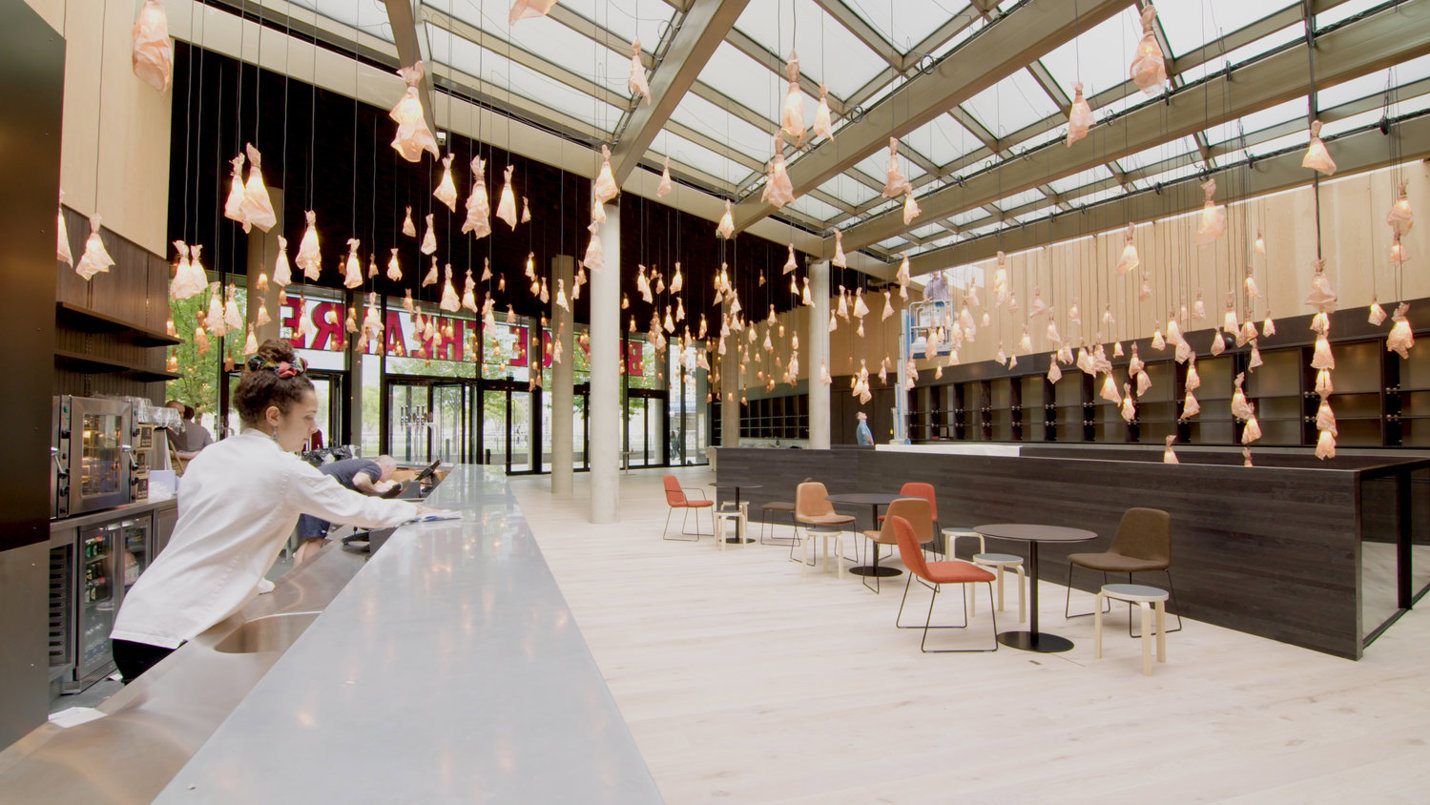 ACTIONAIR dampers are protecting new commercial theatre in London
Bridge Theatre, London
In October 2017, a high-end theatre in the heart of London welcomed its first audiences for its opening month. Bridge Theatre, which sits on the south side of the Thames in the shadow of Tower Bridge, has been built as an independent 900 seat theatre devoted to supporting new works.
ACTIONAIR were proud to provide their fire and smoke damper expertise in order to ensure everything is programmed to effectively respond in the case of a fire.
Innovative products for a contemporary project
The city of London is famous for its West End area of the city, with many of the well-established theatres dating back hundreds of years. It is unusual for new theatres to open in England's capital; however, an increasing population coupled with transport infrastructure developments and a huge increase in London's theatre audiences means the city and its inhabitants are demanding more cultural venues.
The contemporary Bridge Theatre required an advanced smoke and fire safety system to effectively protect the occupants and building should the need arise. Project M&E consultants Skelly and Couch worked with contractors Swiftline to ensure the correct products were selected to provide the optimum life safety fire and smoke dampers in all area of the building.
Effective response
Due to the complexity of the theatre's design, Skelly and Couch contacted Actionair; the UK's leading supplier of CE marked life safety fire and smoke dampers, to ensure the appropriate products were specified. Actionair provides the UK's widest range of CE marked 'ES' rated fire and smoke dampers. Actionair's SmokeShield, HotShield and SmokeShaft dampers have been installed throughout the Bridge and are all programmed to effectively respond in the case of a fire event. Capable of operating in temperatures up to 300℃ for up to 2 hours, the well-engineered, high-performing dampers are in place to extract smoke and stop the spread of fire quickly and effectively.
Bridge Theatre is already proving popular with audiences and boosting the reputation of South Bank as London's most vibrant theatrical strip.