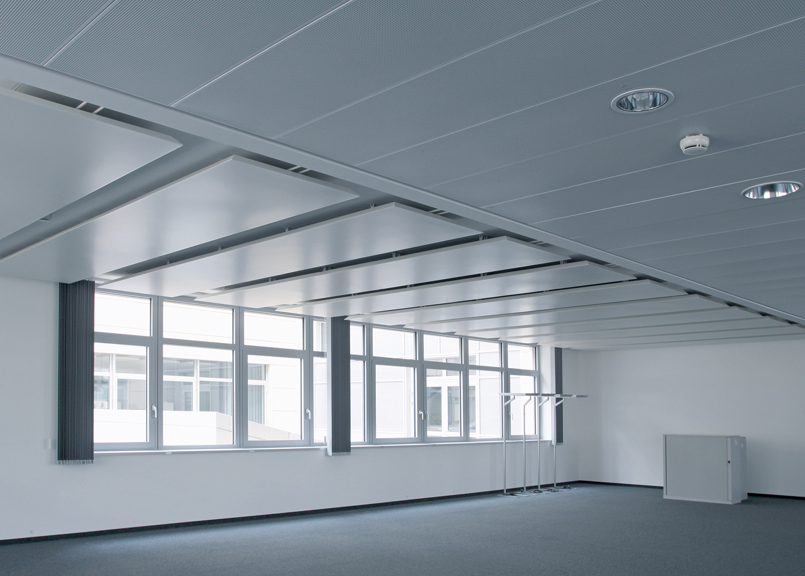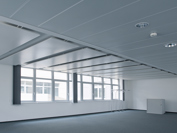 Velum
High performance ceiling sails for Heating and Cooling
Velum heating and cooling ceiling sails combine a high cooling output with draft-free comfort, are sound-absorbing and reflect diffuse light onto the workplace. The elegant, compact design meets stringent architectural requirements and blends harmonically with the modern office architecture. The extremely flat Velum ceiling sail, which appears to float in the room, can be used for heating and cooling according to the radiation principle. The mild radiant heat leads to particularly even heating of the room, which people perceive as being very pleasant. In cooling mode, the ceiling sails acts as a radiation absorber, directly absorbing the heat to be dissipated in the room. In addition, the rising room air is cooled at its surface.
Benefits:
Extremely flat construction
High cooling output
Utilizes the storage mass of the concrete ceiling (hybrid ceiling sail)
Good room acoustics thanks to integrated, sound-absorbing elements.