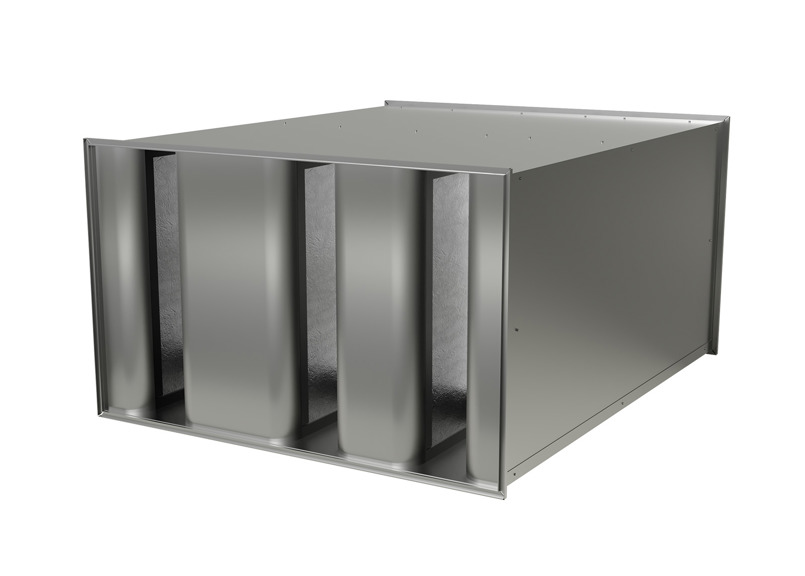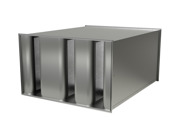 CADENZA
Attenuator with aerodynamically shaped splitters
CADENZA has been developed to meet today's high requirements for sound attenuation and is especially suitable for use in duct systems.
Rectangular sound attenuator with connections equal to outer casing
Good aerodynamic characteristics
Low pressure drop due to tapered splitters
Environmentally friendly sound attenuating material: ISOVER Cleantec® PLUS
Available with inspection hatch
Available in fire-insulated version with 50 mm mineral wool insulation
Connection dimensions from 400x300 mm to 2200x2200 mm
Included in the MagiCAD database
Washable surface ISOVER Cleantec® PLUS
Whilst we have made every effort to ensure information on this website is up to date and accurate, the technical specification and availability of products/services listed on this website may vary market to market and are subject to change without notice. Please contact your regional representative or visit your local website for further details.