The adaptable and easy way to secure the indoor climate in each room
With REACT, it is easy to select the right solution to ensure the indoor climate in each room, whether it is a renovation or new-build. Based on the requirements of each room, the range of adaptable climate products is matched with suitable accessories to achieve the desired room function.
The solution is suitable for smaller projects with requirements for indoor climate control in individual rooms, as well as entire properties. The adaptable solution offers efficient installation and each room may either be fully operating as a stand-alone unit, or simply be integrated with a building management system.
A REACT solution may be combined with our Swegon INSIDE digital services for visualization and analysis of the indoor climate.
Securing the indoor climate in each room
A good indoor climate has a positive impact on well-being and performance of the people in a building. Whether it is a new-build or a renovation project, at Swegon we have the knowledge and experience to help create a good indoor climate while optimizing energy consumption. This contributes to satisfied and long-lasting tenants as well as low operating costs, maximizing the return on investment.
REACT enables a good indoor climate in each room and good energy efficiency in the building.
Made

for renovations and new-

builds
There are great opportunities for upgrades and improvements in buildings with older ventilation and climate systems. A gradual upgrade from constant air volume, CAV, to variable air volume, VAV, is possible with our REACT family. A few components may then easily be added on a room by room basis as the demand arises.
In that case, an initial step may be to analyse the indoor climate using our Swegon INSIDE Analytics tool. It generates a diagnosis of the property, and additional selective measures may be completed thereafter.
Read more about the university hospital in Århus, Denmark, where new-build was combined with older buildings.
The university hospital in Århus, Denmark
Easy selection and efficient installation @(Model.HeaderElement)>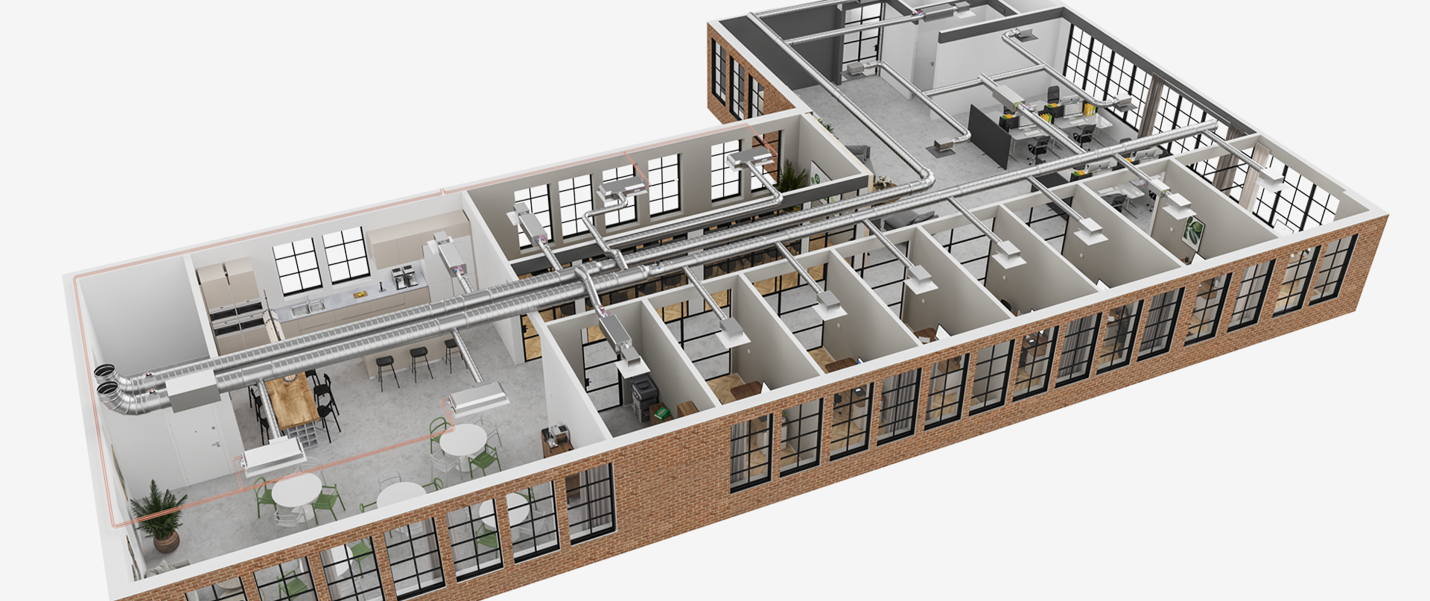 Products
Below is the entire REACT family, click on the respective product category to find out more and to download product documentation.