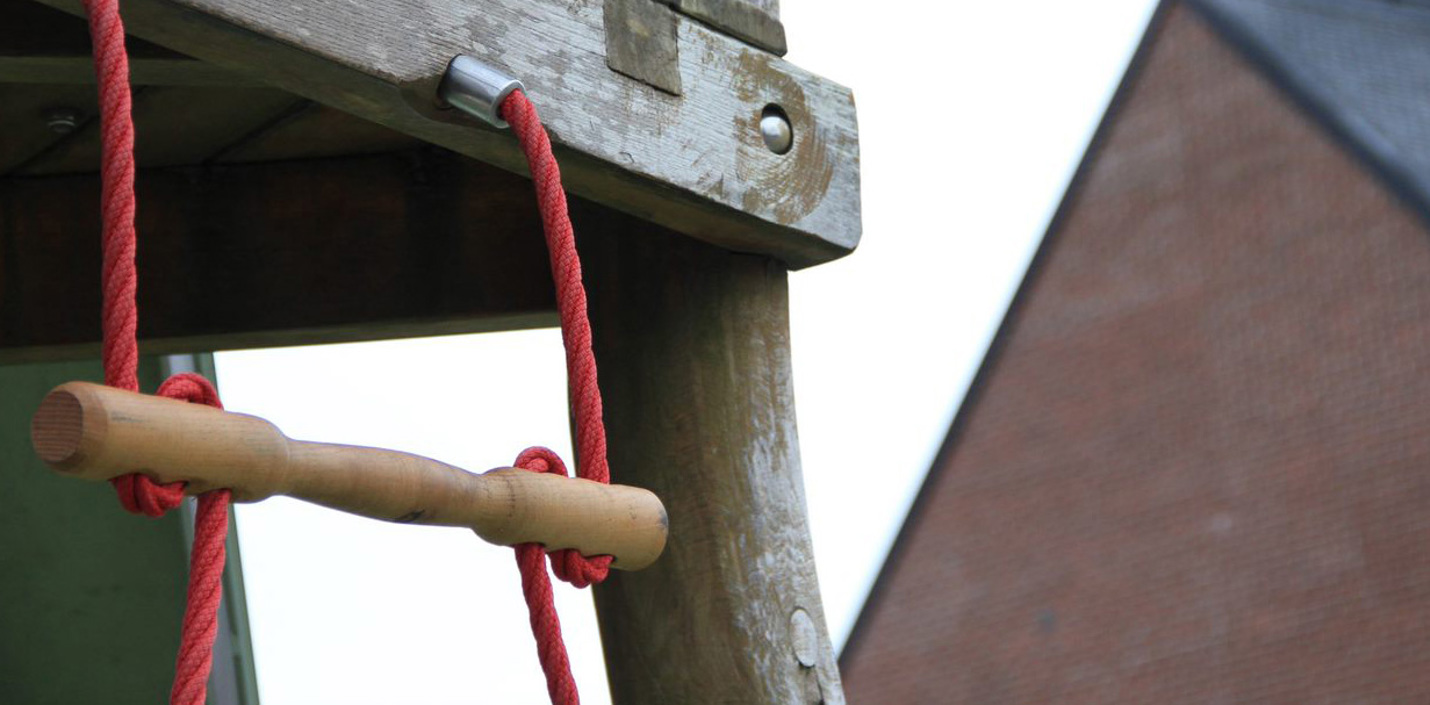 Upgrade of GOLD unit at Hovåsskolan in Gothenburg, Sweden
Hovåsskolan in Gothenburg
Hovåsskolan is located along the west coast of Sweden, only minutes south of Gothenburg. In 2003 Swegon GOLD air handling units were installed and have since then served students with a good indoor climate. After 18 years of service one of the units finally showed signs of needing considerable maintenance.
Studies prove that good air quality, or even better, an optimal indoor climate has great impact on students' and teachers' performance and health. With that in mind, turning off all ventilation for a time consuming and expensive change of the entire air handling unit was not welcomed. In our commitment to our customers and to the many aspects of sustainability, we have developed an upgrade package for our older air handling units. This turned out to be a great solution for Hovåsskolan.
The importance of a good indoor environment in schools
Hovåsskolan is a multi-building school built in 1958 in a scenic environment close to the sea. Many of the typical design elements related to the time of its origin have been retained in the main building as renovations have been carried out. The school was extended in 2003 and a GOLD unit from Swegon was installed to acquire a good indoor environment.
It is incredibly important to offer a good indoor climate in schools since research shows that it has a clear positive impact on both teaching and learning. Several factors related to the indoor environmental quality influence students' educational accomplishments and ability to concentrate.
Read more in our blog, Would we let our kids skip breakfast before school?
A big advantage of doing an upgrade like this is that you can very easily upgrade with other functions such as pressure control. The lifespan of the unit also increases.

Emanuel Brunzell, Service Engineer Swegon, comments on benefits with the upgrade.
Project background
In the year of 2003 Hovåsskolan installed its GOLD air handling units. At the time, this was a market leading unit that provided the school with optimal indoor environmental quality.
After almost 20 years of service key components needed to be replaced, but spare parts to older units are hard to find and expensive to replace.
Changing the entire air handling unit could be an option but many of our air handling units are in good condition even after a long service life, so upgrading it is a better alternative.
Upgrade package
Thanks to our commitment to our customers, to sustainability and to our everyday purpose we have continued to develop our products and solutions to enable healthy and comfortable indoor environments. This has resulted in an upgrade package for the GOLD unit, which has now been installed at Hovåsskolan.
The upgrade package consists of a set of components that we know may need to be exchanged. However, a unit with numerous years of operation should be inspected by a technician or other representative from Swegon. The inspection will likely clear the unit for upgrading, thanks to its overall good performance, and a complementary set of exchange parts may be recommended.
The upgrade at Hovåsskolan included the standard package covering the controller, hand display, sensors and the motor controls for the fans. Also, the damper actuator and the drive unit on the rotary heat exchanger were replaced. All this gives the unit a significantly longer lifespan since these newly installed parts, unlike the older ones, are in production today.
Read more - Upgrade Package
Updated software
The upgrade covers much more than the replacement of tangible parts. It is a thorough update including an addition of the latest software. Functions that are standard in todays' brand-new GOLD units are made available also for considerably older versions.
The new hand display still shows targeted and actual values of the most essential parameters of the indoor climate. The great improvement in the upgrade is that a number of additional important factors also are visualized. By the means of figures, graphs and diagrams the indoor environmental quality may be observed and analysed continuously and over time.
Moreover, future troubleshooting will be much easier as historic data is saved, stored and easily accessible.
READ MORE – IQLogic
"The new control unit is much easier to use and there is so much more information compared to before. It is like a computer."

Peter Thyrén, Lokalförvaltningen Göteborg Stad, commenting on the new handheld touch display.
Customer value
From a sustainability point of view it is not difficult to grasp the savings made with this upgrade package.
However, knowing that an exchange of air handling unit would take a few weeks instead of a couple days, and could possibly entail breaking up the roof to make the actual replacement, it becomes clear that vast savings are made both in terms of time and money.
The customer in this case puts great value in the fact that the ventilation only has been turned off for a few days and school activities has continued as normal while our technician worked on the unit.
Swegon value contribution
We have many years of experience, which has given us unique insights in the many stages of a building's existence, even schools', and thanks to that we will be able to support you in your individual school project and beyond commissioning.
As shown in the case of Hovåsskolan, we now have the products and software to be part of your journey even after years of maintenance and monitoring. We have the means and competence to give your air handling units prolonged service lives.
In every step of the way we are guided by our purpose of enabling healthy and comfortable indoor environments for people to be at their best today, and tomorrow.
READ MORE - WHY SWEGON