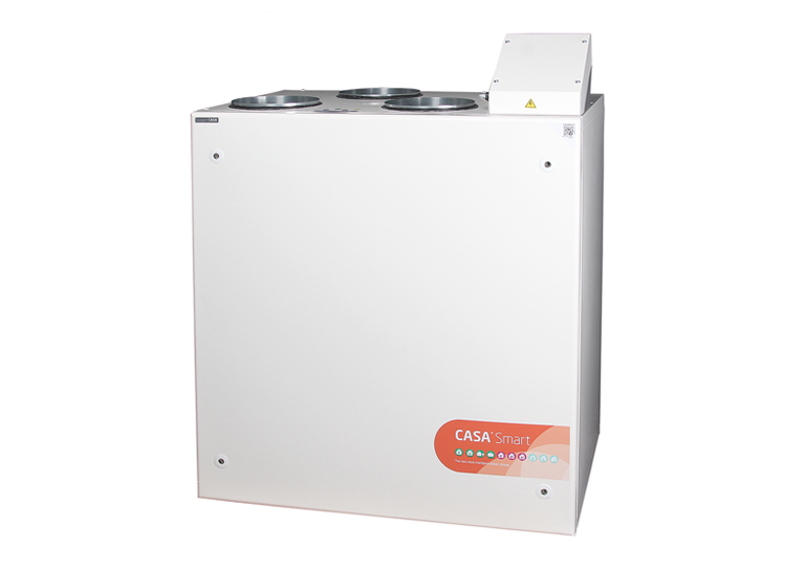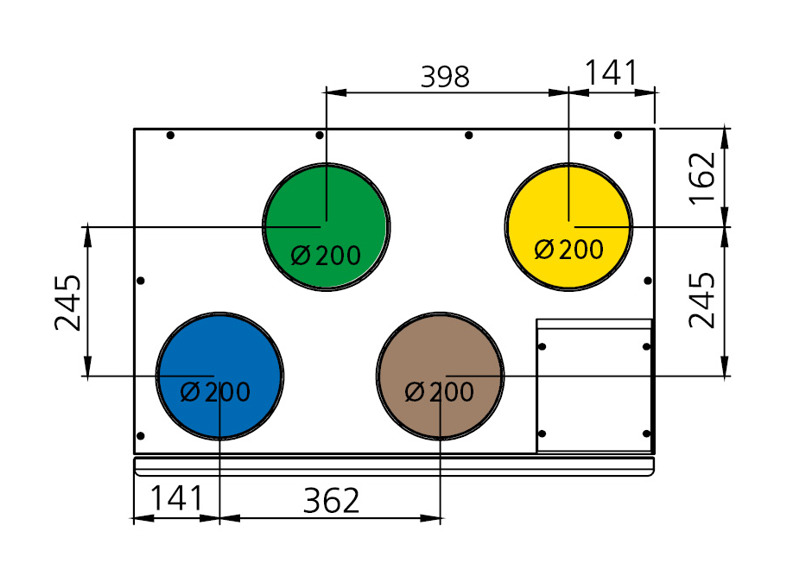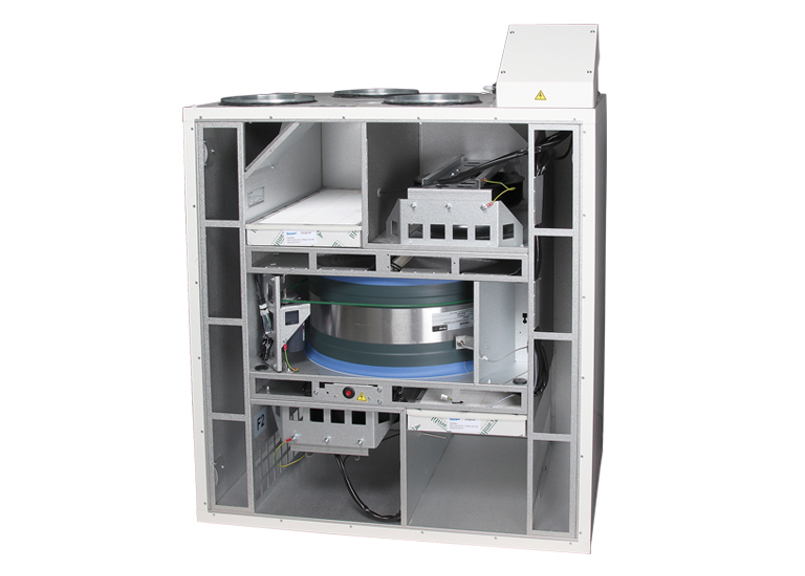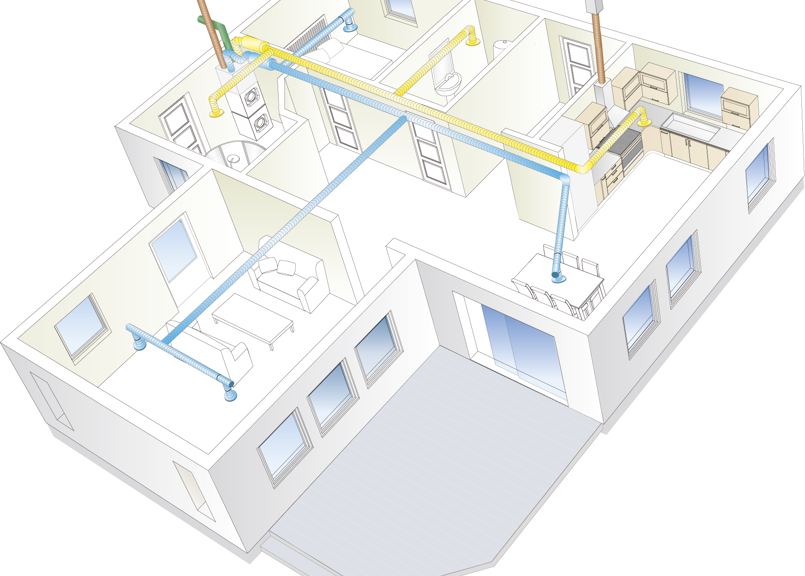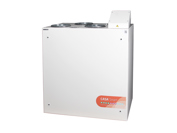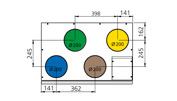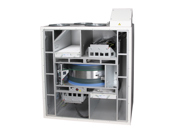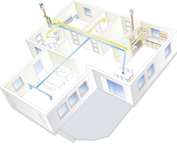 R7 Smart
Top connection air handling unit that requires little space
Compact air handling unit (855 x 571 x 932 mm, Ø200 mm, 677 m³/h, 450 m²) with rotary heat exchanger suitable for large houses, radon sanitation, free cooling, offi ce or conference rooms, etc. The market's most intelligent humidity control as standard. Developed, manufactured and tested for Nordic climate.
Ecodesign energy class A*
Air flow range 216 - 677 m³/h
Temperature efficiency up to 86 % (EN 308)
Annual efficiency up to 81 % (Stockholm 21°C)
Demand-controlled humidity function as standard
Automatic summer function and passive cooling
Anti-frost protection ensures continuous ventilation
External coils for heating and cooling as an option
Can be connect to the automated building management system (I/O / Modbus)
Mounted on a firm foundation in a separate space
Controls (options)
CASA Smart ventilation units are equipped with the market's most versatile control options! Select the required control method or combine several!