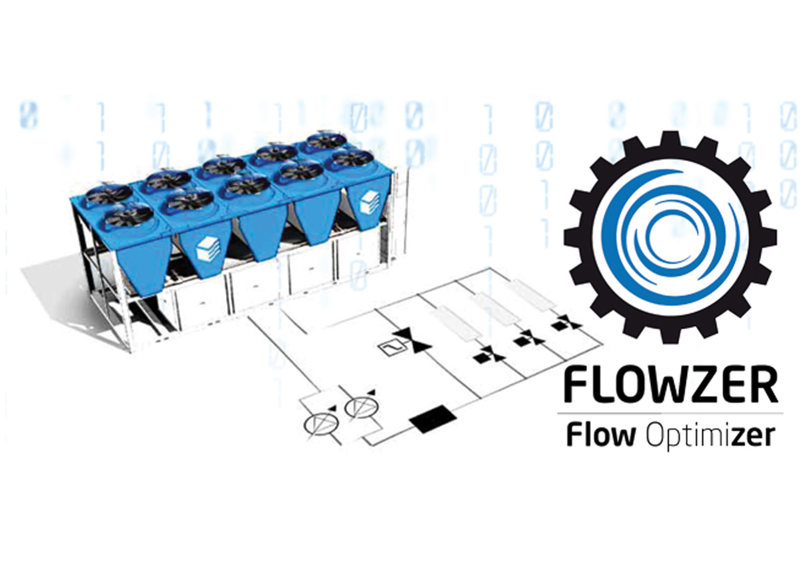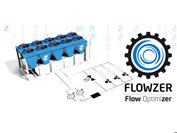 FLOWZER
Optimises the pump speed to save energy
In the recent years, development of Cooling/Heating equipment moved the focus through different steps:


Full load efficiency considering compressors only (COP)
Full load Efficiency including also fans consumption (EER)
Seasonal Efficiency in standard conditions (ESEER/IPLV)
Seasonal Efficiency including also pumps consumption and pressure drops (EN14-511)

The efficiency calculation is taking in account not only consumption to produce the Cooling/Heating capacity, but also the energy consumption to transfer energy. In many installation, still today, efficient units are coupled with fixed speed pumps, running all time even when the demand of cooling/ heating is very small. In addition to this, in most of cases , the pumps are oversized according to the real demand, therefore have bigger consumption than needed even when the unit is full loaded, in other words pumps are wasting energy and money whenever do not adapt their speed to the demand. FLOWZER is a smart logic of managing variable flow inverter pumps that can be applied for various installation types with ultimate scope of saving "pumping energy consumption"
Whilst we have made every effort to ensure information on this website is up to date and accurate, the technical specification and availability of products/services listed on this website may vary market to market and are subject to change without notice. Please contact your regional representative or visit your local website for further details.