Modern hotel on the historic Alexanderplatz in Berlin.
Ramada Hotel Alexanderplatz, Berlin
The RAMADA hotel chain is part of the American network Wyndham Hotel Group, which has 6,500 hotels and over a half
Million guest rooms are among the largest hotel groups in the world. In Germany, Austria, Switzerland and Italy they have around 70 hotels
- mainly in metropolitan areas and touristically demanding areas.

Naturally, this is also the case at Alexanderplatz in Berlin located RAMADA hotel in the immediate vicinity of many attractions
the capital. In addition to great service and a nice Sauna and fitness area, the indoor climate to the guests optimal relaxation
enable. Therefore, 250 air distributors COLIBRI from the Swegon home for an ideal air distribution without drafts on
Reception, in the restaurant and the conference areas.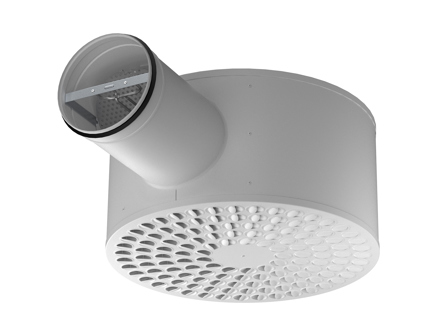 COLIBRI