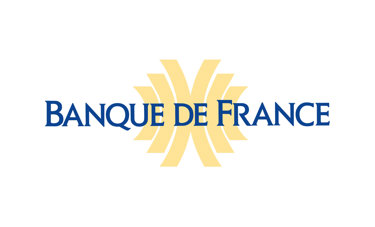 Banque de France is investing in a new, efficient cash-handling centre in La Courneuve
Banque de France, La Courneuve
Europe's largest cash-processing centre is located in a high-security building on the outskirts of Paris. The 25,000 m2 centre handles 1.5 billion banknotes a year. On the four-hectare industrial site, which is the former location of the Babcock & Wilcox incinerator construction plant, the French central bank has replaced four centres in the Île-de-France region with one new centre in La Courneuve, in the Seine-Saint-Denis district. Commissioned by Banque de France, designed by architect Jean-Paul Viguier, and with SPIE responsible for the installation operations, the cost for the new centre is approximately €95 million.
The project comprises three buildings:


A new national cash-handling centre, covering an area of 19,500 m2. This is where banknotes are issued, maintained and managed and the facility combines high-speed automation and increased well-being in the workplace.
Modernisation of two office buildings, each with a floor space of approximately 3,000 m2. One of the buildings, built in Bauhaus style, dates back to 1923. The other was built in 1987 and is the target of a very important architectural requalification.
Optimised energy management for cash-handling centre
Banque de France has a proactive construction and renovation policy for its property portfolio. It has set itself a new GHG emissions reduction target with the help of the Bilan Carbone® carbon footprint assessment. The main focus of its targeted actions is on the reduction of energy usage, which accounts for almost 22% of its emissions. The new centre in La Courneuve, with a floor space of more than 22,000 m2, is therefore designed to meet stringent standards for a responsible building: reduced environmental impact, optimised energy management and surface fouling.
Swegon's Omicron heat pumps are behind the HQE Sustainable Building Awards
The project was presented with the HQE certificate in the construction phase, the "Exceptional HQE" award for construction, and the "HQE Excellent" award for renovation at the end of 2015. Contributing to these awards were the OMICRON REV S4 LN 42.4 with two low-noise, high-efficiency heat pumps from Swegon and four multi-functional pipe systems.
Omicron offers many benefits
A single unit can handle the entire system Patented defrost mode. Smart anti-ice formation circuit Bluethink® advanced control with integrated web server
La Courneuve project design:
Cooling capacity: 420 kW (411), Heating capacity: 326 kW (433). Sound level: 89 dB(A).
Four scroll compressors, twin cooling circuits and 8 fans.
Recycling: Cooling capacity/heating capacity 386/504 KW. Power supply: 400V. 3-phase, 50 Hz.
Dimensions: 5 x 2.3 x 2.4 m. Weight: 4 tonnes.