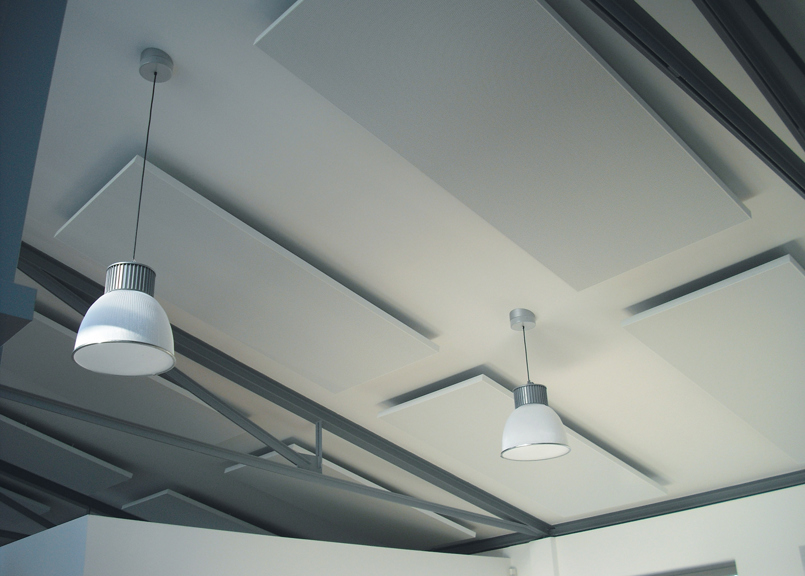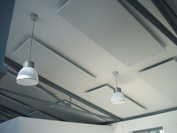 Spectra
System for closed metal ceilings
Spectra Surface is a water-supported ceiling heating and cooling system in which the heating and cooling registers are connected to the ceiling lining in a thermally conductive manner either by a unique magnetic connection or a permanent adhesive connection. The system works predominantly according to the radiation principle and thus assures the best room comfort, maximum energy efficiency and a draft-free feel-good climate. A specially-developed acoustic fleece glued into the perforated ceiling lining results in good room acoustics. Indirect lighting via the reflective ceiling surface enables room-filling, glare-free illumination of the room.
Benefits:
Architecturally appealing ceiling surfaces
Can be retrofitted into existing metal ceilings
Combination of thermally active and passive ceiling areas possible.
High heating and cooling performance thanks to excellent heat transference.
Great sound absorption thanks to perforated metal ceiling plates with an acoustic fleece.
Optimally suited to the integration of renewable energy sources.
Combination with different designs of lighting and other ceiling installations or structures possible.