Offices – Waterborne systems
For indoor climate control in an office building, the ideal choice is a waterborne system, as opposed to an airborne system. The advantages of opting for a waterborne over an airborne system include reduced ducting dimensions and high cooling and heating efficiency, since waterborne energy has excellent temperature capacity. The installation also takes up less space, and the units themselves are compact and smaller in size.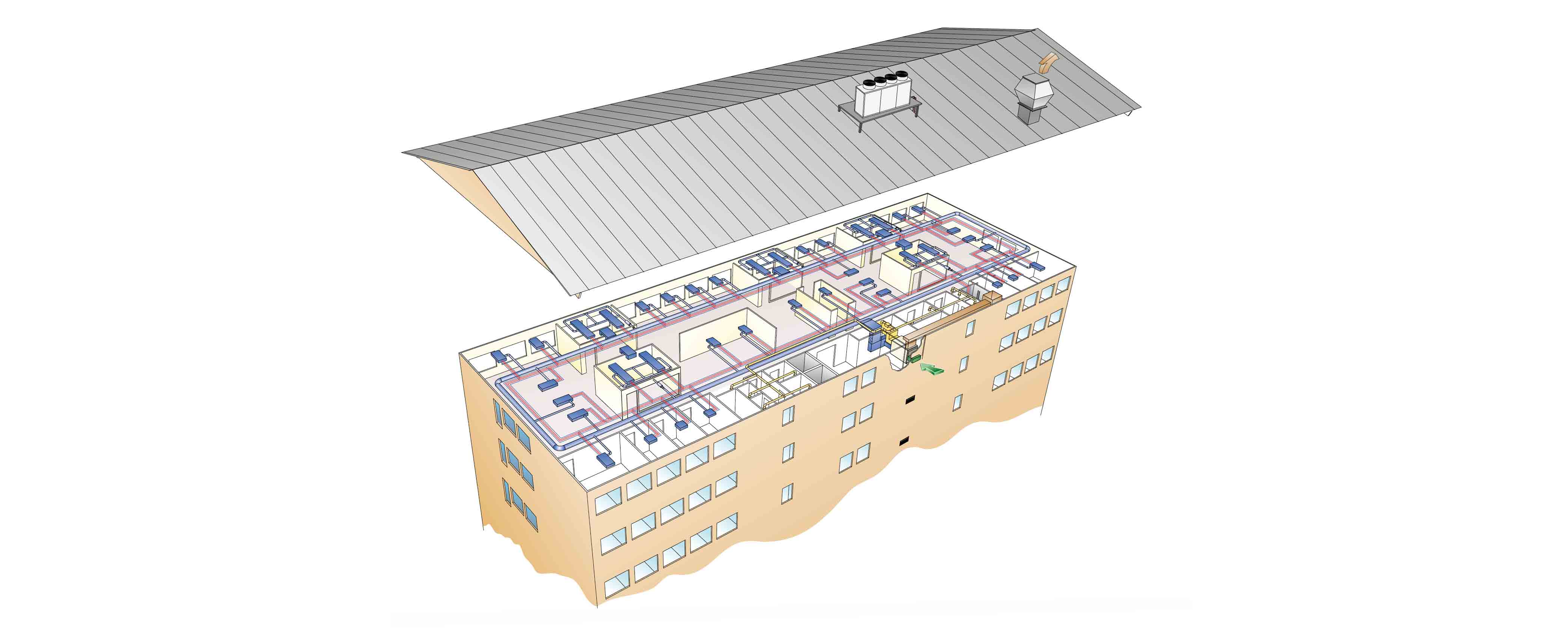 System management of variable occupancy
As in the case of airborne installations, system solutions need to be able to cater for high variation in the number of individuals present in an office block over time, even on a daily basis. So as to not over-scale the ventilation system, demand-control is required to cater for variable occupancy and office ventilation load.
Dedicated climate control system for each storey
A multistorey office block can be sized so that each storey has its own air conditioning system to cater for air quality and room climate needs. The air handling unit delivers precisely the right volume of air by means of pressure regulation via a communications unit. A feature that controls the primary water circuit optimises the temperature of the water used for cooling and heating. Room-controlled comfort modules then guarantee the desired temperature in each interior.
The advantages of waterborne systems
Individual climate control
Reduced duct dimensions
Ventilation, heating and cooling in one system
High cooling and heating efficiency
Premium thermal comfort
REFERENCE CASE - WATERBORNE SYSTEM